I have a wealth of experience as series producer, executive producer and producer/director.
I've never stopped asking questions about the world and have embraced a range of subjects, formats and roles that have continued to feed that curiosity. My particular strengths lie in running complex specialist factual landmark series and managing high-end CGI productions.
I was series producer of the multiple award-winning Wonders of the Solar System presented by Professor Brian Cox on BBC2 and many other landmark science and history series, most recently Forces of Nature on primetime BBC1. I've produced my own highly acclaimed stand-alone films as well as produced and self-shot quick turnaround films for the NGO sector.
I'm also an accomplished stills photographer and I took a year out of television to study for a Masters in documentary photography and photojournalism at the London College of Communication. I specialise in social documentary, environmental portraiture and live performance.
Broadcast TV Work
August 2017 – Present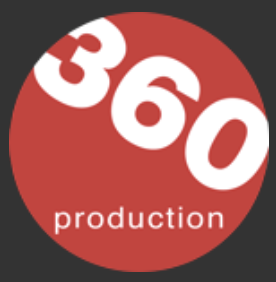 Executive Producer
Producing a 90 minute science event for BBC4
May – June 2017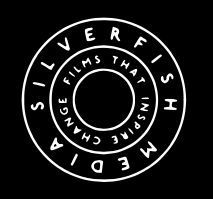 Development Executive Producer
Consulting on a science documentary project on mental health, weaving the personal experience of one of Britain's best known political figures with the latest research.

Oct 2016 – April 2017
Development Series Producer
Various projects, primarily leading on BBC Science's pitch submission for Horizon as part of the BBC's new tender process.
Jan 2014 – July 2016
Series Producer
BBC1: Forces of Nature with Professor Brian Cox
Producing the most ambitious series BBC Science has made to-date. Filmed in 20 countries in challenging and dangerous circumstances and using the latest filming technology to combine the beauty of the natural world with the elegance of physics.
Winner:

Jackson Hole Science Media Awards
Nominated:

 Televisual Bulldog Awards, BAFTA   

Shortlisted:

Griersons Best Science Documentary
"It's learning by stealth – an effective ploy and about as neat an embodiment of the Reithian ideals of "inform, educate and entertain" as you could find."  The Daily Telegraph. "Simply stunning! It's television to go "whoa" to"  The Times.  "Unexpectedly touching" Radio Times.
Dec 2011 – Dec 2012
Head of Pictures
An attachment to BBC Marketing to run BBC Pictures, the department responsible for the production and delivery of publicity stills across all of TV and radio. It was a perfect opportunity to combine my skills as a programme maker, series producer and photographer and have a much broader experience of the BBC. Liaising with commissioners and executive producers from every genre, I established a new photography marketing strategy for the BBC, brought together diverse stakeholders during a major change programme and managed a large team of picture editors.
August – Dec 2011
Series Producer
BBC2: A Night with the Stars
A one-off televised lecture on quantum physics recorded as live, presented by Professor Brian Cox in front of a celebrity audience at the Royal Institution of Great Britain.
Winner:

European Science TV Awards, Best General Television Programme
"I've heard of the double slit experiment, but I think it was something else"  Sarah Millican. "This is literally the worst thing that has ever happened to me"  Jonathan Ross.
June – August 2011
Series Consultant
Discovery Latin America: Destino 2111
Based in Buenos Aires for BBC Worldwide/GP Media, brought in to trouble-shoot on a landmark presenter-led engineering series. Re-structure 6x 1hr episodes and navigate complex editorial/advertising balance issues.
June 2010 – March 2011
Development Series Producer
BBC1: Supersized Earth
The spectacular story of how we have redesigned our planet to build the modern world, presented by Dallas Campbell. Responsibilities included shaping the series narrative, story and VFX development and access negotiations to major engineering projects across the world.
August – October 2010
Executive Producer
BBC4: Horizon Guide to the Space Shuttle
A unique and poignant film bringing together coverage from three decades of programmes to present a biography of the shuttle and to ask what its legacy will be.
"…this engrossing documentary…" The Guardian.
and
BBC4: The End of God? A Horizon Guide
As the Pope ends his visit to Britain, historian Dr Thomas Dixon delves into the troubled relationship between religion and science. From the creationists of America to the physicists of the Large Hadron Collider, he traces the expansion of scientific knowledge and asks whether there is still room for God in the modern world.
Jan 2009 – April 2010
Series Producer
BBC2: Wonders of the Solar System
Producing the landmark series that won physicist Professor Brian Cox his celebrity status.
Winner:

2 Royal Television Society Awards 2011, Peabody Awards 2010, Banff World Media Awards 2011, 2 Televisual Bulldog awards 2011, 2 Broadcast Press Guild Awards 2011.
Nominated:

Griersons 2010, 4 BAFTA Craft Awards 2011, ABSW Science Writers Awards
"…the sort of television that captivates hungry young minds, the sort that's recalled as inspirational for years to come" Daily Telegraph.
Jan – Sept 2008
Series Producer
BBC1: The Making of Me
A celebrity-led prime-time series with gay actor/singer John Barrowman, Olympic athlete Colin Jackson and violinist Vanessa-Mae, finding out whether nature or nurture made them the way they are.
"Genuinely surprising…a compelling series" The Times. "A winning formula" Daily Mail.
June – Dec 2007
Producer/Director
BBC1: Baddiel and the Missing Nazi Billions
A very personal film about Holocaust restitution presented by David Baddiel.
"A considerate, attentive and, against considerable odds, humorous film. The more I think about it, no – I very rarely see the like" The Guardian. "Funny, unsentimental, fiercely intelligent" The Times.
June – Dec 2007
Series Producer
BBC2: Battlefield Britain
and
BBC2: Twentieth Century Battles
Having devised, directed and produced a pilot presented by Peter and Dan Snow (in his first TV work), Series Producer of two major series with the father and son team that were highly acclaimed and credited with creating a breakthrough moment in BBC history documentaries.
Winner:

BAFTA Craft Awards: Visual Effects
"Gripping, intelligent, and the benchmark against which popular history television must now be measured" The Observer.
Earlier BBC credits include
Producer/Director
Horizon,  Animal Hospital,  Building the Impossible,  Earth Story,  Hospital Watch,  Tomorrow's World.
Awards
Winner: Designer Babies, Prix Leonardo 2000; Earth Story, Walter Sullivan Award 1999 Excellence in Science Journalism; Prix Leonardo 1999 Gran Prize; Aliens From Mars, Prix Leonardo 1997
NGO Work

Photographer, writer and self-shooting PD across a range of projects:
Aug/Sep 2016
A campaign on women's inequality issues in Haiti.
Oct 2012
The Safer Cities campaign in the favelas of Brazil.
May 2011
A food security campaign in Kenya.
May 2010
Millennium Development Goal-based women and children's health projects in Orissa, India.
Oct – Dec 2008
The HungerFree Women campaign in Bangladesh and Uganda.
To link to my photography website please click here.
The link will open in a separate window.